Hope Lutheran is a rich and loving environment serving the educational needs of children ages 3-5. For Early Childhood, we also offer a flexible number of classes to accommodate different schedules. For three year-olds, we offer a two-day, three-day, five-day, and all-day options. For Pre-Kindergarten we have three-day, five-day, and all-day options. We also offer an afternoon enrichment class for students starting as young as two-years-old.
When it comes to our preschool, as well as every grade in our school, we strive to build a community where everyone feels loved and accepted.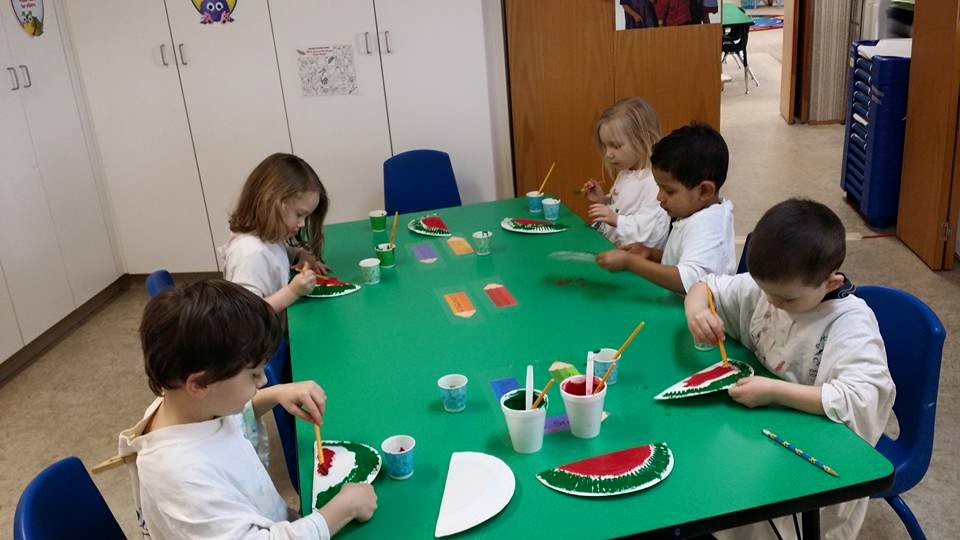 We believe play is essential to early learning. Play is a great way for children to learn and develop ideas about the world. It helps them build the skills necessary for critical thinking and leadership. It's how they learn to solve problems and to feel good about their ability to learn. Children learn the most from play when they have skilled teachers who are well-trained in understanding how play contributes to learning.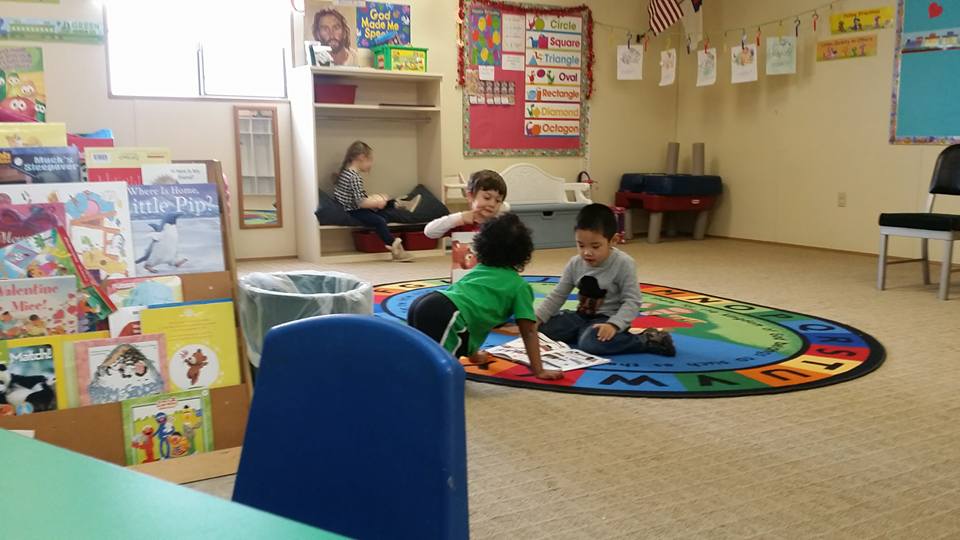 General Daily Routine (with much flexibility)
7:50 – 8:05 Arrival
8:05 – 8:40 Free play or centers
8:40 – 9:10 Carpet time and Jesus time
9:10 – 9:20 Reading time
9:20 – 9:40 Recess (if the weather is nice, we sometimes stay out a little longer)
9:40 – 10:00 Snack time
10:00 – 10:10 Free play
10:10 – 10:25 Table time (craft, art, activity sheet, and practice writing letters, numbers, or
name)
10:25 – 10:35 Music
10:35 – 10:50 Active play or group games
10:50 – 11:00 Free play or play outside
11:00 – 11:05 Clean up to get ready for pick up or extended care
11:05 – 11:15 Pick up time
PreSchool Curriculum
Religion
• Understand that Jesus is their best friend
• Understand the ways that Jesus cares for them as His friend
• Enjoy hearing God's word and learning Bible stories
• Learn about forgiveness to make Jesus come alive in their hearts and lives
Math
• Use a variety of manipulatives to classify, group, sort, and order
• Count and introduce numerals
• Understand qualities of objects (such as shapes and sizes)
Language
• Explore the connection between letters and sounds
• Associate the spoken sound with the letter it represents
• Introduce letters and beginning sounds
• Listen to a wide variety of children's literature
• Encourage proper tense and word usage in the spoken word Science
• Learn about their own bodies through their senses
• Work with objects to describe, classify and identify in order to inquire and respond to natural things around them
Social Studies
• Realize that God made them
• Consider how they relate to God's world
• Understand that they are special and unique and grow and change differently
• Know and demonstrate that rules are important
• Take responsibility for his or her actions
• Enjoy and participate in age appropriate drawing, coloring and painting
• Experiment with colors, shapes, textures and objects as they use their imaginations to develop their own creativity
Music
• Explore rhythm in various ways
• Play games and march to discover that rhythm is found in many areas of life
• Learn simple melodies and short simple songs • Listen and play different instruments
• Make various types of musical instruments
Physical Education
• Participate in locomotor activities related to body movements such as walking, running, skipping, jumping, and marching
• Play games such as "Follow the Leader" and throwing and catching to allow students to interact with others
• Be physically active (indoors and outdoors) • Participate in climbing and tricycle riding to refine large motor skills
Interested in more information about Hope Lutheran? Fill out this form!