Come Worship with Us…
Mission: Sharing the Certain Hope in Jesus.
Jesus, true God become man, has suffered, died, and rose for us sealing a promise that all his people will rise too. Because of this promise we can have hope for each day, and hope in Jesus' promises are not "maybes" – they are certain; they will come true. And since we have such a future and such a Savior, how can we not gather to hear it? How can we not wish to share it with the community and the world?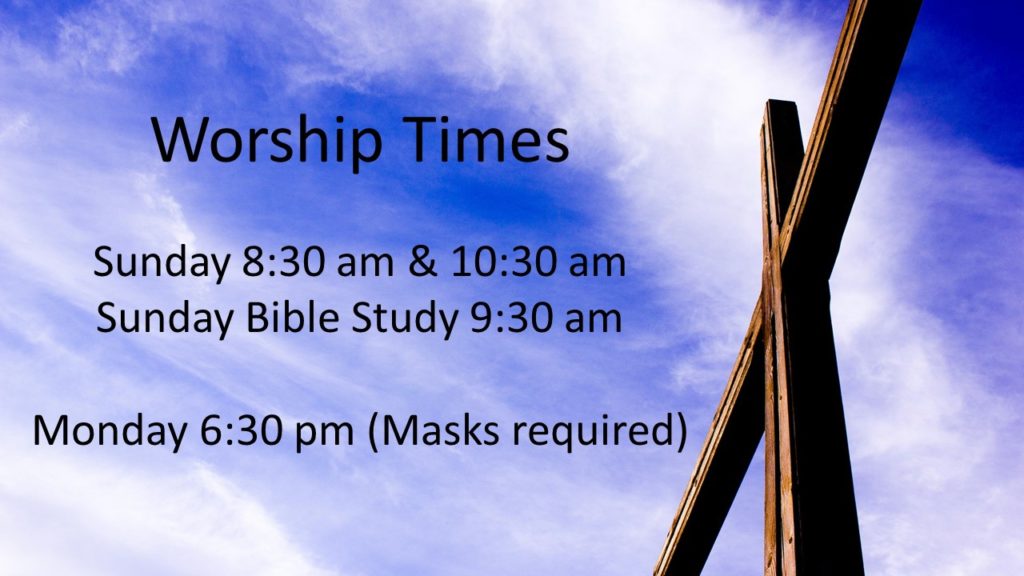 Dear Guests and Visitors,
Hope is a community of God's People who have come to recognize the wonderful promises of Hope that we have in Jesus, and the good reasons we have for believing them. We pray that you would feel welcome among us and that you would begin to see the real promises of forgiveness, meaning, and eternal life that our Lord gives us for free; paid by the blood he shed on the cross. Join us as we boldly proclaim, in this oftentimes dark world, the One true God who gives us light and hope!
In him was life, and the life was the light of men. The light shines in the darkness, and the darkness has not overcome it.

John 1:5
If you would like to join us as we grow and share this Certain Hope here and in the community, or if you have any questions, please feel free to get in touch with an usher, an elder, or Pastor Pay. We celebrate Communion on the 1st, 3rd, and 5th Sundays of the Month. Please see the following statement, or talk to Pastor, for clarity.
Should I Commune?
The LCMS takes Paul's command to celebrate the Lord's Supper in unity (1 Cor. 10-11) seriously. Therefore, Communion here is primarily reserved for members of LCMS or partner Churches. We also acknowledge communion is well received by those who are baptized, repent of their sin, and believe that Christ' body and blood are truly present (1 Cor. 11:27-29). If you have any questions, please speak with Pastor.
If you share a different confession, do not feel shunned. We are NOT saying you are not a Christian or that we are better than you. We are simply striving to be unified and faithful to scripture. We invite you to use the distribution time to reflect on God's word, join in singing the hymns, and pray for unity in Christ's Church.
• Prayer Cards are included in the pew racks. If you would like to have a special prayer included in the worship prayers, please fill one out and hand it to an usher before or during the service.
• Children's Message is the opportunity for children during non-communion services to receive a special sermon during our Worship Service. This helps them comprehend the lesson being taught for that Sunday in verbiage where they can further understand the amazing things God does for us.
• A Cry Room is available in the back-east corner of the sanctuary for parents with small children to use during the worship service when needed. There are toys for kids to play with, changing tables, etc.
• Restrooms are located off the hallway on the east side of the sanctuary and off the hallway by the gym.