Youth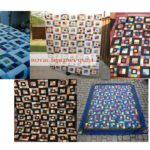 OPEN SEW – Our next sewing day is January 20th, 1:00 – 4:00 pm
We are starting a once-a-month sewing group for the youth – Saturday afternoons. I have selected a beginner quilt pattern and each youth will be sewing their own quilt. We will go over the basics of how to make a quilt and I will be there to answer questions and help out. This will be so much fun! I love to sew and I am excited to share this with everyone.
Any youth 13 and older is invited. I would like to extend the invite to youth younger than 13, but ask that a parent come to help.
I would also like to invite any interested adults to join us. Bring your own project, sew ours, or just come and visit/help out. I have only been sewing a couple of years and love to sew with others – I learn something new every time.
Youth expectations:
The youth that come are ready to sew/learn to sew
Sometimes you can't make it to the Saturday meeting or can't make the whole 3 hours – that's ok
You can work on the quilt at home if you like
Have fun and socialize while sewing – that is the best part of group sewing!
What you will need to bring:
Sewing machine
Quilting tools if you have them: ruler, rotary cutter, cutting board. I will have 2 – 3 sets, so you do not need to go buy any
Quilting fabric – there are cheaper and more expensive materials. Try to get a good quality material, it will last longer. Any questions, give me a call.

Assortment of 16 colorful ¼ yards OR 1 jellyroll
2 yards of your solid color
Eventually we will need the material for the backing and the binding, but not right away (we can talk about different ideas for your backing during our sews)
The pattern I picked out is a Royal Squares Quilt (free pattern), it finishes to 56" by 72" but depending on how you would like to finish your quilt, it can be bigger. Below is a few pictures. You can be creative in your color schemes – make it yours!
Youth Christmas Party
We held our youth Christmas party on December 16th. A few of us started at the Escape Room. We managed to find the virus and save the world with 1 minute to spare! Afterwards we wrapped presents for our congregation (our congregation adopted seven families from the Christmas Angel Tree program) and then made up gift bags for children to take home after the Christmas Eve Candlelight service. We ended the evening with dinner and dessert!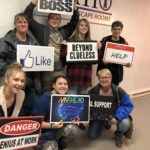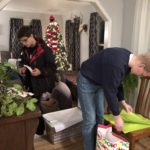 [mp_image id="2325″ size="full" link_type="custom_url" link="https://youtu.be/XoekgQyssN4″ target="false" align="center"]
[mp_code]
The LCMS Youth Gathering is scheduled for July 11-15, 2019, in Minneapolis, and events will be held at the Minneapolis Convention Center and U.S. Bank Stadium.
Held every three years since 1980, the LCMS Youth Gathering provides thousands of youth and adults the opportunity to come together as a community of God's people to learn more about Jesus Christ, the Christian faith and their Lutheran identity.
During the five days of the Gathering, youth will spend time together in God's word, worship, service, and fellowship with others from across the Synod.
Youth between 9th and 12th grades will be attending from Hope Lutheran Church – can't wait, this is a wonderful experience.
Hint: Click on the picture! And HERE!
[/mp_code]